Chapter 1

MA feine Kost
When you walk into MA feine Kost the first thing you notice is the green. There's something soothingly pleasant and slightly unconventional about the everlasting, jungle-green that stares back at you from all corners of the restaurant-meets-café-meets-food store. It smiles at you from the walls of the dining room, bounces off the tiles by the coffee station, and teases you from atop the grains shelf in the shape of a giant monstera.

What isn't dressed in the catchy MA colour is made of wood or glass; simply stacked crates displaying assortment of indulge-yourself wine bottles, little wicker baskets with crispy croissants, robust tables with a farmhouse feel, a vintage pastry fridge, an assortment of unconventional sodas and beers, and my personal favourite, a little crystal bell. While all of the above vie for your attention, it's the vitrine (oooh the vitrine!), filled to the brim with cheesy and carnivorous goodness, which is the real feast for the eyes. By this point, permitted you're not vegan, you've probably scrapped the idea of 'just' grabbing a coffee and are already having trouble deciding whether you'd rather add the fior delle Alpi or bleu d'auvergne to round off your cheese platter.
Bon appétit!
Buon appetito!
MA feine Kost opened its doors on a sunny, spring Saturday in April 2017. Friends, neighbours, and a handful of curious passers-by came together for an afternoon of soy cappuccinos, rich cakes, savoury snacks and bubbly prosecco. Since then, MA has already managed to branch out into interesting, new directions. To the surprise of MA owner and manager Anna, the Italian and French food store has primarily become host to a lunch-loving crowd, "I feel like the neighbourhood is directing me towards its own needs. And of course I am going in that direction, because that is the smart thing to do. They want to have lunch: I give them lunch, and all of a sudden I have warm dishes on my menu. So that was not intended, but that's what they want. If you talk about things that I bring into the neighbourhood, then it's probably me being another place for people to have lunch." This not only includes hot mains, but also means a healthy choice of fresh soups, salads and sandwiches. Yes, MA proves that a simple zucchini stew with a sprinkle of fresh parmesan might just be Schillerkiez's best answer to a mid-workday meal.
Simplicity rules in the main dining room
Grains here, grains there, grains everywhere
Neither is Anna a trained chef, nor does MA boast a very spacious kitchen, so uncomplicated meal design was a priority from the start. With a seasonal menu, the focus at MA is more on soupe de saison than soupe du jour. Homemade berry chutneys only find their way into glass jars when the raspberries and blueberries are at their ripest on the fields. The arrival of autumn beckons apple and pumpkin to the table.

Every couple of months, Anna and her staff like to mix things up a bit. And so, a huge order for reblochon is placed and suddenly tartiflette finds its way back onto people's plates. Nevertheless, some things on the menu, such as the lasagne, are available all year round (that is certainly a very good thing, as anyone who has tried the lasagne I'm sure will agree). Anna especially hopes to step up MA's vegetarian game in the months to come. No doubt, a nice big group of Neukölln customers will shower her with appreciation when the hot menu gets even more veggieliscious. Ultimately, Anna's main aim is to stay true to the flavours of the basic ingredients and recipes she loves most in the French and Italian kitchens. Hence, every new creation is about finding fulfilment and satisfaction in some form of simplicity.
Store sign courtesy of Anna's boyfriend's carpentry skills
No one here? Please ring the bell, we're probably in the kitchen...
The vintage pastry cooler that might as well sing viva Italia
Basil and backgammon
True to Neukölln's reputation, the MA crowd is (almost) as diverse and colourful as the neighbourhood it calls home to; creative, international freelancers; young German mothers with an appetite for organic dairy products; an older generation of 'real' Berliners who've known the Kiez since long before it became Kool with a capital K; jolly construction workers looking for a mid-morning caffeine kick; a six year old boy who stops by every afternoon for a glass of water. You get the gist.
The exception? "One group of people that is not really represented is the Arab population." Anna explains. "The Turkish people that come here don't come for the food. They come for the coffee and for the backgammon. I have a really nice thing going on with my Turkish neighbours, but they [people of the Muslim faith] don't necessarily want to have their coffee in a place where the ham is right next to the coffee machine. And I totally understand that."
When asked what unique experience she believes MA offers its customers, Anna smiled. "You're thirsty, you're hungry? Try a cheese plate and get some wine. You can get good coffee or wine within a five minute walk from here and you can buy cheese in the supermarket nearby. But, I think if we have one skill, then it's creating a nice culinary experience for people through a combination of all three. A simple glass of wine, a little selection of cheese and antipasti, and some really good bread. And then I would want them to fall in love with these things and consider buying something for their fridge. Venturing a little deeper into MA's holistic concept, Anna elaborates, "Whatever I have in my food store I can pass over to the gastronomy and then the gastronomy starts being the business first. But then, maybe vice versa, people who get to know the shop as a gastronomy realise, 'Oh yeah, I can actually buy the cheese that I just had on my cheese plate.' So it kind of starts making sense then. This is what we are trying right now."
As she began working on the idea, she quickly realised that simply selling food would not be sustainable from a business perspective, "In a neighbourhood as young as Neukölln, the chances are too small that it would pick up fast enough. I would have been competing with all the supermarkets and markets. You cannot assume that everyone who walks by your shop, sees that there are cheeses and meats, and then just decides 'Oh yeah great, well I'm going to change all my shopping behaviour and shop here from now on'. Thats just a very stupid thing to think. Then you just run the numbers a few times and you realise that either you're not making the money you need, or you're dreaming of unreachable numbers, especially in the beginning. So either you're definitely failing or you're actually stupid. But then, when you add the whole gastronomy part into the equation, the numbers start changing. And your realise 'Okay this
could
work.' It is still a risk and there is definitely no guarantee. But at this point, success becomes much more likely."
With numerous years of experience of working in and running the gastronomy business under her belt, Anna's cheese shop idea continued to evolve until it included deli, café, restaurant, and wine bar elements. And that is how
MA feine Kost
came to be.
Anna sources MA's fresh deli foods, such as the cheeses, directly from the farms themselves. This requires careful calculation and planning. She has to order in bulk to keep the transportation costs down, which in turn, ensure that the store prices remain affordable. This is very much a learning process and Anna still considers herself to be in the trial phase in that department. "For some things, I realise there is just no need for it here. People get their camembert in the supermarket and that's perfectly fine. Some of them get excited about a raw-milk camembert from the Normany, but then most of them are just like 'Well why? I can have that for half the price from lidl.' That's true and I understand that. So now, with the French products, I'm really going more and more in the direction of things that you just cannot get in your standard German supermarket. At the same time, they have to be products that are not too extreme, because there are not that many people who go crazy over Époisse; which is a hardcore, smelly, smelly cheese. I'm still figuring these things out."
Pungent cheeses aside, orders on pasta, olive oil, wine and co. do not require quite as much planning as they can be stored for longer periods of time. Inspite of MA's very apparent Francophile and Italophile spirit, Anna intentionally keeps some products local. MA's coffee comes from a Berlin roastery and the bread is delivered from Bekarei and Nouvelle Boulangerie. She buys all the fresh ingredients that go into the making of the menu at local markets and supermarkets, and very much enjoys sneaking in the odd German Graubugunder (or two) into her wine selection.
No matter how close or far to home, the coffee doesn't make itself and the procuitto doesn't magically morph into slices. Every captain has her crew, and Anna feels blessed to be womanning a ship with a strong team at her side. Pierre is currently her only full-time employee, and Anna is quick to describe him as a multi-talent. "I didn't really have to teach him anything, because he knew cheese and he knew meats, and we both had to learn how to cut salamis and hams." Her part-time employees includes a prep cook—a support that specially becomes crucial when things start to get really 'brunchy' on Saturdays, a culinarian who whisks up a storm in the kitchen on slower days—merci for the mouthwatering gateaux—and a couple of bar and restaurant folk, each of whom comes with their own useful skill set. While Anna admits that she demands a lot from the individuals who work for her, she's profoundly grateful their contributions to the running and success of her store.
Over the past months, MA feine Kost has played host to a handful of different events, including an indoor flea market, a vernissage and a wine tasting. Each social gathering drew its own crowd of people, meaning new energy in the store and new customers for the establishment. While some were one-off experiments, Thursday backgammon has become a regular fixture in MA's monthly calendar. The so called 'Kiezgammon' nights are organised in collaboration with
Gammon Gonzos Berlin.
These evenings are perhaps best described as a bubbly social gathering featuring banter and battles between amateurs and professionals. What are you waiting for? To the boards!
Looking at what the future holds, Anna acknowledges that, while the store is beautifully kitted out with all the handpicked necessities, MA still could do with some more details in the accessories department. "I have to say, I'm not too happy with this [dining] room just yet. I like it yes, but I often come in here and still find it a bit too calm and too clean. But then I always think of how many more years I will hopefully have here, and all the things that hopefully will find their way into this room. I find it odd to say, 'Now I'm going shopping for decorations.' There will be moments when I find something and say, 'That would be perfect on the wall!' And this is exactly the moment where this will become a part of the shop. Then it will make sense to me. I think it cannot work the other way around." If MA becomes profitable and the business prospers, Anna would love to invest in a vintage, Italian Berkel slicer someday, "The best of the best. As a little gift. That would make me happy."
For more information, visit http://ma-feinekost.com or follow MA feine Kost on Facebook:
https://www.facebook.com/ma.feinekost/
Or if you're hungry and/or thirsty, just stop by the store for a warm bowl of soup, a fresh slice of cheese and a fine glass of wine. Cin cin!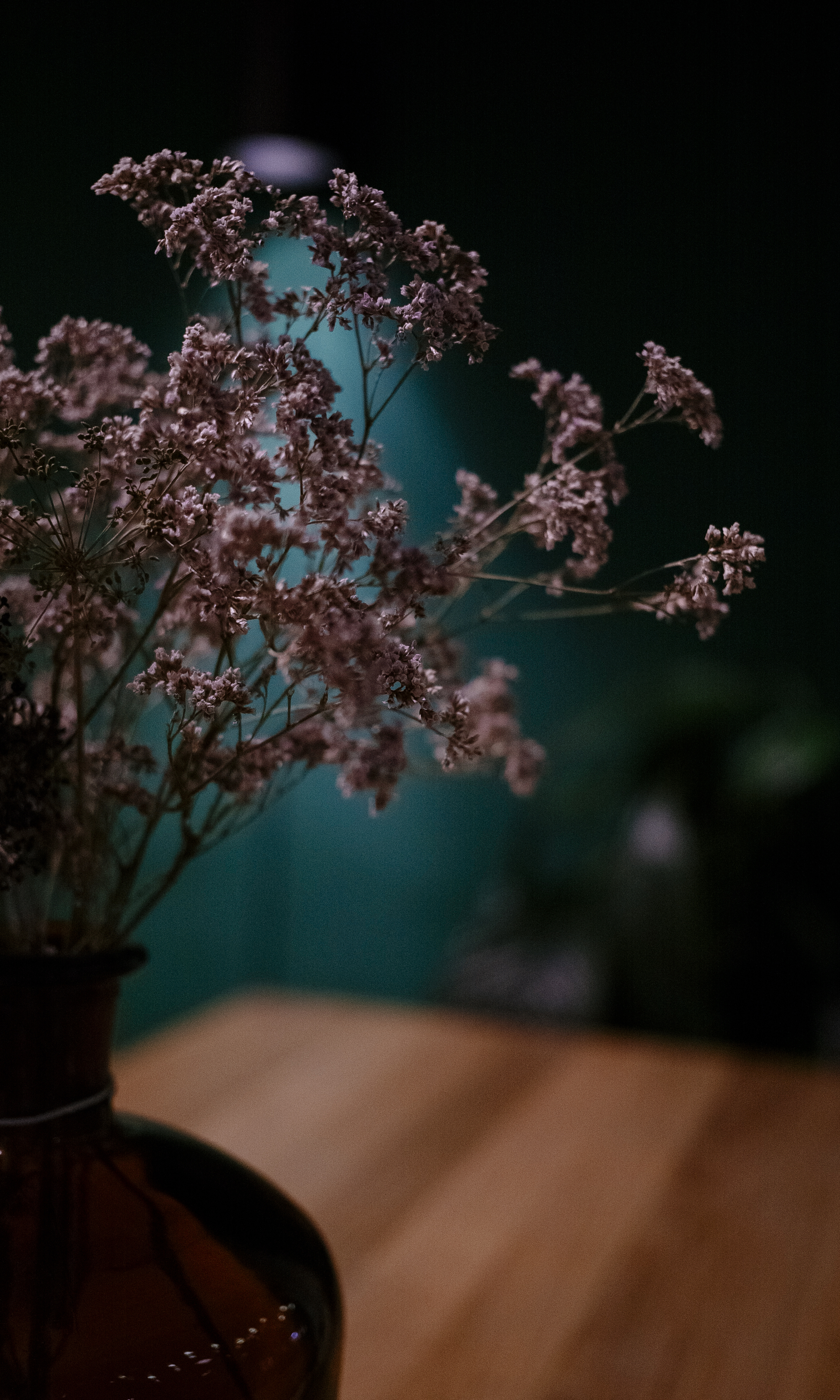 Fun fact about the name 'MA': 'MA' is actually pronounced 'Emma' and is an homage to the 'Tante Emma Laden' stores that were common throughout Germany in the 50s. These corner stores sold everything to suit people's basic needs and their personable owners were usually quite well-known within the community. Anna sees MA feine Kost as a modern reinvention of this concept.
Text: Maia Frazier
Image:
Daniel Eceolaza