Episode 2

Conversations with Changemakers

—

Scott from Das Baumhaus

Exciting events and insightful workshops, community networking nights and creative up-cycling collaborations—Das Baumhaus is a Berlin-based platform for people who want to make the world a better place. In this ever-evolving space, people and projects from a broad variety of backgrounds come together to meet, inspire and empower each other. In doing so, they contribute to the transition to a more sustainable world.

In this episode, I talk to Das Baumhaus Co-Founder Scott Bolden about the space's past, present and future endeavours. We also dive a little deeper into Das Baumhaus's P.E.A.C.E.S. of sustainable development (scroll down for more info). Enjoy!

Listen to:
> Episode 2 on
Spotify
︎
> Episode 2 on
Apple Podcasts
> Episode 2 on
Stitcher
> Episode 2 on
Podbean
Visit
baumhausberlin.de
Follow
facebook.com/baumhausberlin
|
@baumhausberlin
"We want to contribute locally to an attractive culture of change. With social and ecological crises accelerating, civil society's collaboration and creativity for democracy, sustainability and solidarity seems more crucial than ever. For that, we think, we need more spaces for meaningful engagement, where we can meet, support each other and collaborate, transforming our neighborhoods and cities."

- Das Baumhaus Co-Founders,
Scott & Karen
Scott Bolden
Passionate about:
design, engineering, social art projects, music social sustainability, community-building events
Karen Wohlert
Passionate about:
saving the world, philosophy, social movements,
the art of living as an actor of change
Das Baumhaus has established itself as a local hub for
P.E.A.C.E.S.
of sustainable development. In their day-to-day work, Scott and Karen strive to bring together perspectives at Das Baumhaus that are:
Personal ︎

Who am I, where am I at in my life, where do I want to be and how do I get there? How can we take care of ourselves so that we can live more balanced and satisfying lives?

Ecologic ︎ How can we live in balance with the ecosystem and protect life on this planet?
Aesthetic ︎ How can we understand and be in touch with the many ways it's possible to sense the world, each other and ourselves?
Cultural ︎ How can we appreciate and learn from our differences but also focus on what we have in common?
Economic ︎ How can we shift our values and advance towards more balanced, zero waste and humane ways of production and consumption?
Social ︎How can we communicate with each other effectively enough to understand each other and work collaboratively to support each other?
Listen to the podcast to learn more (links up top)!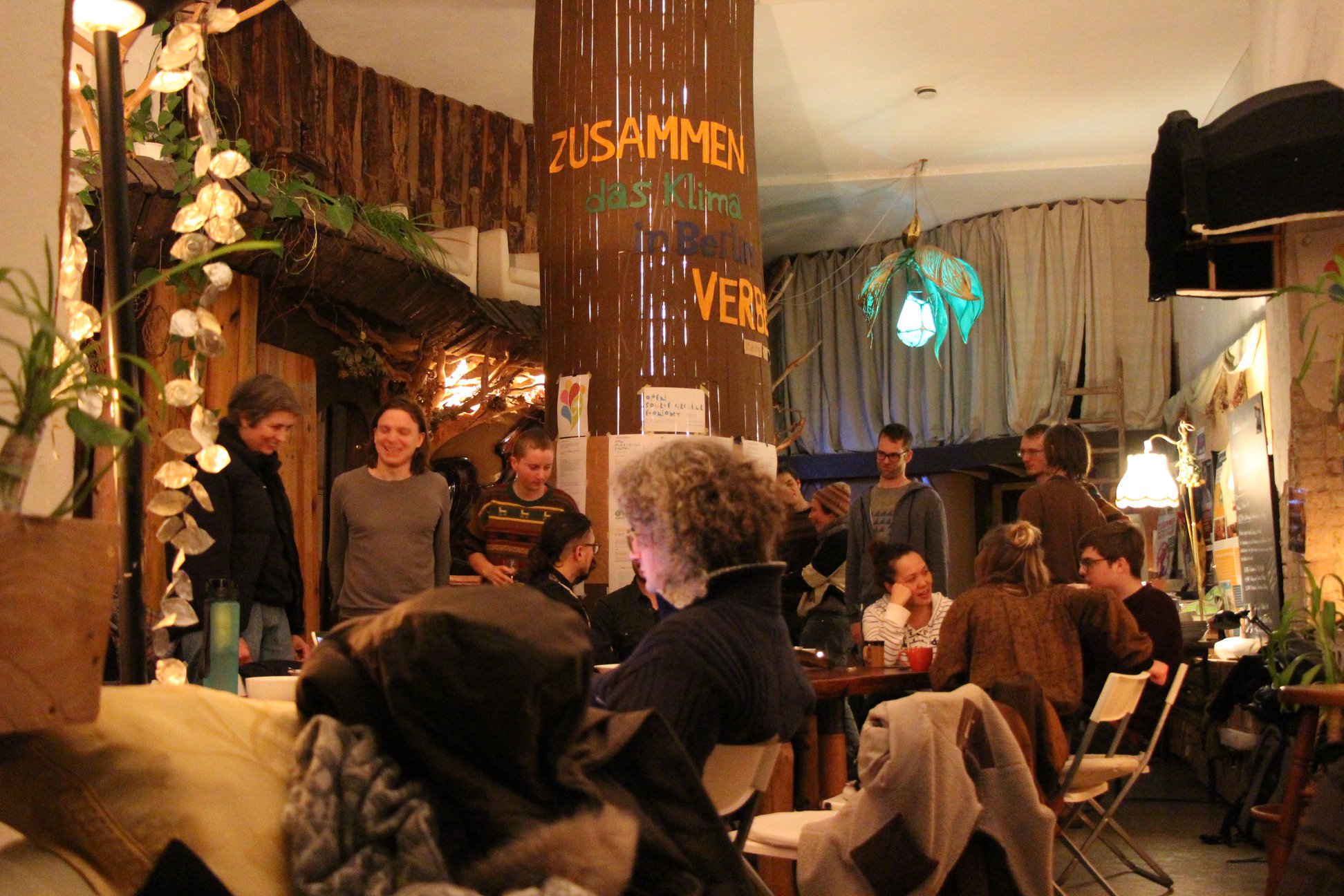 Interview:
Maia Frazier
Photography:
Das Baumhaus
About BTTR's Conversations with Changemakers
In
Conversations with Changemakers
, I seek out inspiring places and people. People who look back, but think forward; people who gaze within while reaching out.
With sustainability as the overarching theme, the topics in this podcast vary greatly between episodes. I hope to touch upon thoughts and ignite ideas that inspire and empower us all to make better choices in our everyday lives. I am not an expert. Just like you, I am a curious listener. And I am excited to see where this journey will take us. Sit back and tune in—there's something for everyone!